Product Category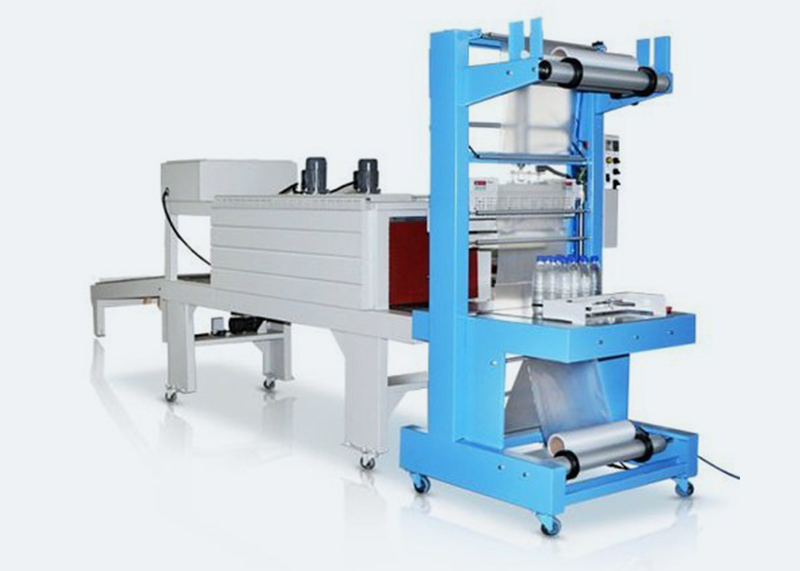 Semi Automatic Shrink Wrapping Machine
Unitech Water Solution is an Exporter & Manufacturer of Pet Bottle Shrink Wrapping Machine.
Request A Quote
Bottle group Semi Automatic Sealing machine
Put bottles in front table of sealing machine Press pusher button, bottle will be pushed and Shrink roll will be wrapped on bottle. After the same, film will seal & cut. Again go for second bottle grouping & pushing
The bottle group will be delivered in to the shrink tunnel
Shrink Wrapping Tunnel
Bottle group shrink wrapping machine: The S. S. conveyor chain will rotate & take the bottle packet to shrink tunnel, after shrinking in tunnel, the pack will be coming outside and the fan will cool off the duly shrink wrapped bottle group.
Technical Specification
Sr.No.
Particular
Specifications
SHRINK TUNNEL
1
Tunnel Dimensions*
1200 mm x 560 mm x 460 mm
2
Max. Packing Size
550 mm x 450 mm
3
Power Supply
415 V x 3 PH x 50 Hz
4
Connected Load
11 KW
5
Control
PID/Timer Control
6
Conveyor
SS Mesh Conveyor
7
Conveyor Speed
0 - 10 m/min (Variable)
8
Packing Speed
4 - 5 Packs/minute
9
Material of Construction (Outer / Inner)
MS Powder Coated & Contact Parts SS 304
10
Film Material
POF / PVC / LDPE
11
Length of Tunnel
9 Feet
WEB SEALER
1
Maximum Packing Size
750 mm x 500 mm x 450 mm
2
Max. Sealing Length*
800 mm
3
Power Requirement
220 V x 1 PH x 50 Hz
4
Connected Load
1 KW
5
Working height of machine
750 mm +/- 50 mm
6
Max. Pack Height
350 mm
7
Air Requirement
4 CFM @ 6 bar
8
Length of Web Sealer
4 - 5 Feet
9
Total Machine Weight
500 Kg